Stargirls STEM Camp ran from 23 – 25 January, where female and non-binary high school students can be inspired by industry-leading women scientists working in astronomy, engineering, and data sciences. 
Dr Karen Lee-Waddell, Director of the AusSRC, is one such frontrunner of the astronomy and data sciences in Australia. She shared her astronomical journey from first seeing the Northern Hemisphere constellations as a child, to studying astrophysics, space sciences and even classics at university while serving in the Canadian military. Upon completion of her PhD in Ontario, Canada, Karen moved to Sydney to work with ASKAP – one of the SKA precursor telescopes.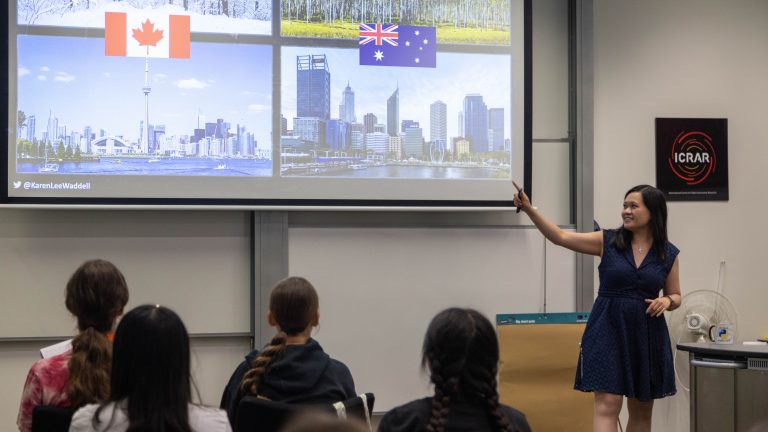 There were 18 Western Australian students from years 9 to 12 involved in the Stargirls STEM Camp, who had some fantastic questions about the electromagnetic spectrum and how radio astronomy differs from optical astronomy. Karen emphasised that if the students chose a career in astronomy, they could be the people untangling the mysteries of the universe – especially once the SKA-Low is in full operation by the end of the decade.