$64.4 MILLION FOR WA TO PROCESS SIGNALS FROM THE DAWN OF TIME
The federal government will invest $64.4 million to establish a centre in Perth to process and analyse data from the Square Kilometre Array (SKA) radio telescope.
A global collaboration of 16 countries, the SKA will be one of the world's largest science facilities, exploring the entire history and evolution of the Universe, and uncovering advances in fundamental physics.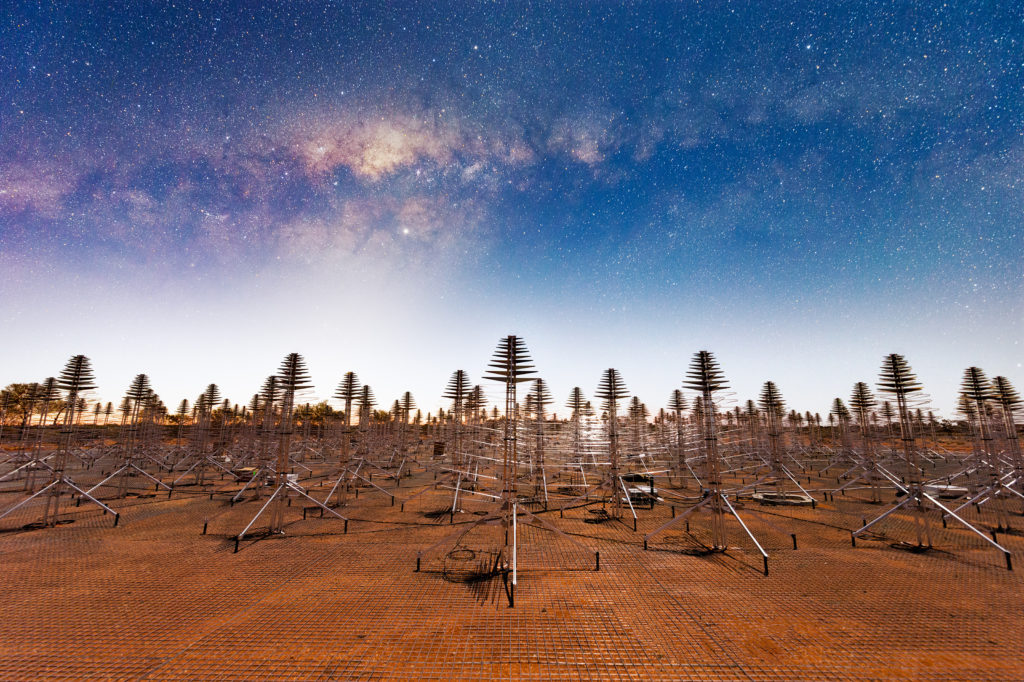 Construction of the telescope is expected to begin at the end of this year. Initially, it will comprise 131,072 low-frequency Christmas tree-shaped antennas located in WA's remote Murchison region and 197 mid-frequency dish-shaped antennas hosted in South Africa's Karoo region.
Around 7 terabits of data will travel from Australia's SKA antennas to supercomputers in Perth every second.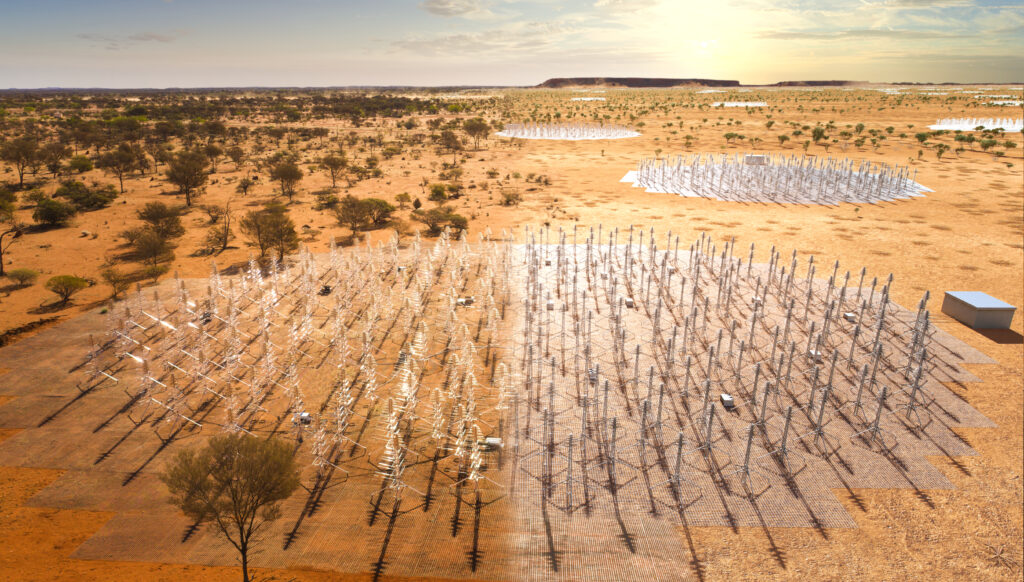 The Australian Square Kilometre Array Regional Centre (AusSRC), a collaboration between ICRAR, Australia's national science agency CSIRO and the Pawsey Supercomputing Centre, is part of an international network of SKA Regional Centres that will support the global flow of data and processing needed for the telescope.
"When the telescope is switched on, it will open the floodgates to a massive amount of data, as signals from all over the Universe pour in—it's an enormous and very exciting challenge for us," said AusSRC director, Dr Karen Lee-Waddell.
"The flow of data will be roughly 100,000 times faster than your average home broadband speed.
"Each year, we'll store around 600 petabytes coming from the SKA telescopes for astronomers and astrophysicists from all over the world to access and analyse," she said.
"To put that into perspective, Netflix's collection of movies is currently around 15,000 titles, and we'll be storing 10,000 times more data than this every year."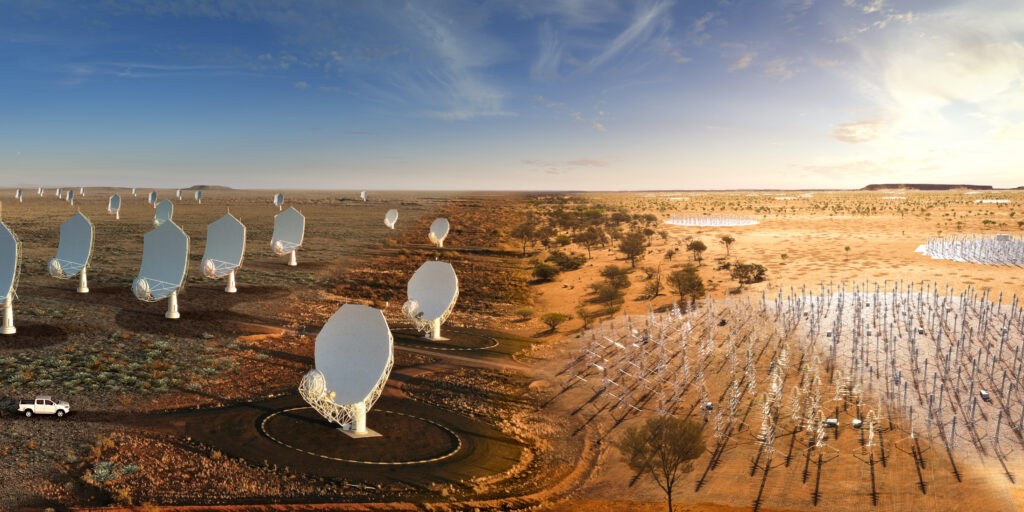 The federal funding to establish a facility in Perth is part of $387 million announced for the SKA project by Prime Minister Scott Morrison during a trip to Western Australia this week.
In 2015, the Australian Government provided $293.7 million to support the SKA under the National Innovation and Science Agenda (NISA), in recognition that science, research and innovation projects can drive long-term economic prosperity, jobs and growth.
Since 2009, the WA Government has provided $71 million in funding for the International Centre for Radio Astronomy Research (ICRAR), attracting the SKA to Western Australia and maximising benefits for the State through research, job creation, diversification of the economy and innovation.
Executive director of ICRAR, Professor Peter Quinn, said, "This is an astronomical day for science in WA and Australia."
"After almost thirty years of design, development and preparation, this investment by the Commonwealth Government sends a message to the international community that Australia is fully ready to start building the SKA," he said.
"This project will not only help us better understand the Universe we live in, it will also provide STEM careers for the next generation and new technologies that benefit the everyday lives of millions of people around the world.
"All Australians should be proud that this country is going to host the SKA, one of the biggest science projects in human history."
Information for Industry
Learn more about SKA Regional Centres and collaboration opportunities between digital industries and the AusSRC Design Program.
Design Study Program
Learn about AusSRC Design Study Program
Partners & Collaborations
See our key partners and collaborations and visit their websites for more information on their work towards the Square Kilometre Array radio telescope.
Related Instruments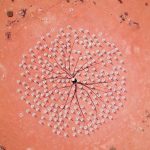 SKA-Low
The low frequency SKA will be constructed in Australia and will comprise over one hundred thousand dipole antennas in stations across Western Australia.
Image: AAVS 1.0, a testbed for SKA-low technology at Australia's SKA site, the Murchison Radio-astronomy Observatory (MRO). Credit: ICRAR/Curtin University.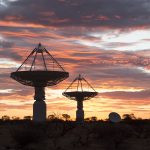 ASKAP
CSIRO's Australian SKA Pathfinder (ASKAP) is an SKA Precursor located at the Australian SKA site. Comprising 36 dish antennas, ASKAP is a technologically advanced radio survey instrument.
Image: ASKAP at sunset. Credit: ASKAP/CSIRO, image by Pete Wheeler, ICRAR.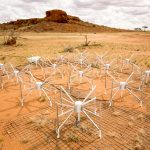 MWA
The Murchison Widefield Array (MWA) is a low frequency SKA Precursor also located at the Australian SKA site. Led by Curtin University, the MWA has been operating since 2013.
Image: An outlier antenna tile of the Murchison Widefield Array. Credit: ICRAR/Curtin University.
Header image: artist's impression of SKA-low at Australia's SKA site. Credit: SKAO.