Information for Industry
Learn more about SKA Regional Centres and collaboration opportunities between digital industries and the AusSRC Design Program.
AusSRC jobs
AusSRC partners are hiring personnel for the Design Study Program. The employment opportunities are available at CSIRO, UWA and Curtin.
Partners & Collaborations
See our key partners and collaborations and visit their websites for more information on their work towards the Square Kilometre Array radio telescope.
Related Instruments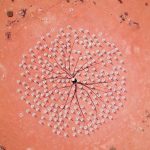 SKA-Low
The low frequency SKA will be constructed in Australia and will comprise over one hundred thousand dipole antennas in stations across Western Australia.
Image: AAVS 1.0, a testbed for SKA-low technology at Australia's SKA site, the Murchison Radio-astronomy Observatory (MRO). Credit: ICRAR/Curtin University.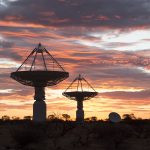 ASKAP
CSIRO's Australian SKA Pathfinder (ASKAP) is an SKA Precursor located at the Australian SKA site. Comprising 36 dish antennas, ASKAP is a technologically advanced radio survey instrument.
Image: ASKAP at sunset. Credit: ASKAP/CSIRO, image by Pete Wheeler, ICRAR.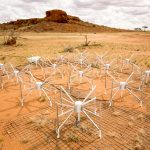 MWA
The Murchison Widefield Array (MWA) is a low frequency SKA Precursor also located at the Australian SKA site. Led by Curtin University, the MWA has been operating since 2013.
Image: An outlier antenna tile of the Murchison Widefield Array. Credit: ICRAR/Curtin University.
Header image: artist's impression of SKA-low at Australia's SKA site. Credit: SKAO.